About Me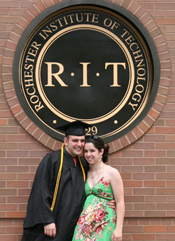 I am a 2010 graduate of Rochester Institute of Technology. I majored in Information Technology with concentrations in application development and web development and a minor in Criminal Justice.
I am full time software engineer at SoftArtisans, but I still like to freelance for own company called Sam Plus Plus, as long as there isn't a conflict of interest.
I enjoy music, movies, monopoly, chess, stocks photography (Point and Shoot) and a generally just a good time with my friends, especially my best friend and girlfriend Jen.
I created this blog to share the issues I run into in hopes that they may help, inspire or entertain someone else.